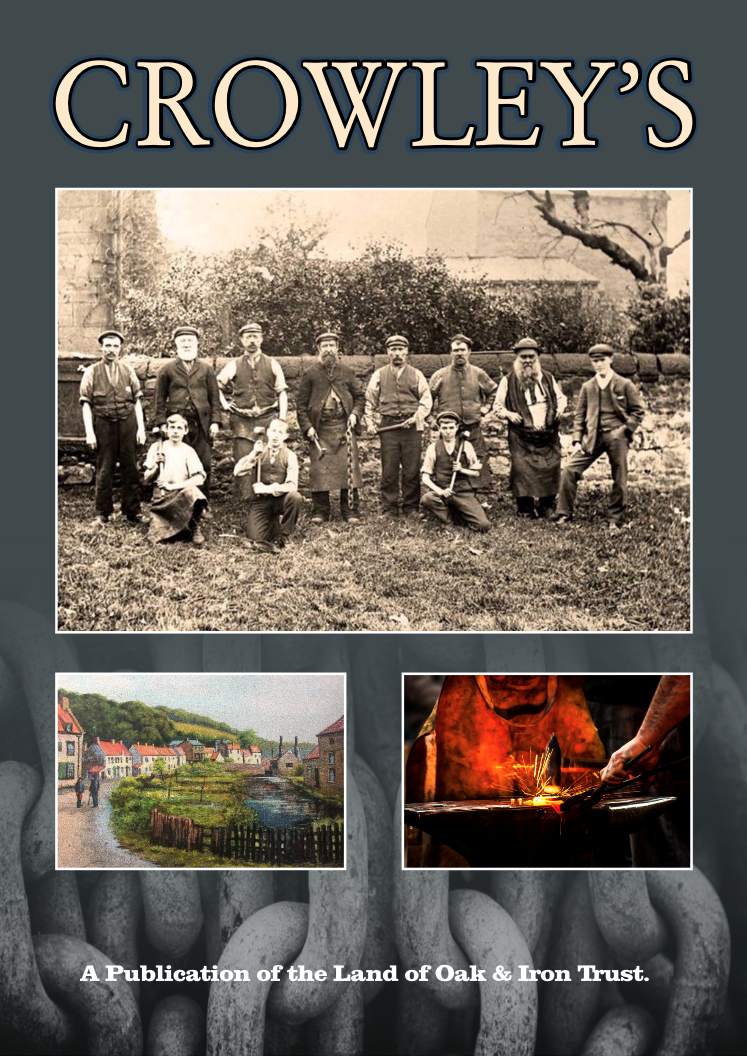 An attractive A4 softback with 44 pages, illustrated in colour throughout.
Industrial and social history of the Crowley ironworks 1691 –1966
Crowley's Crew: from Royalists to Radicals by Susan Lynn, local historian and Newcastle City Guide.
Extracts from the 1754 diary of Swedish industrial spy Reinhold Angerstein, who visited Crowley's in 1754.
lllustrated by: Angerstein's drawings; exquisite contemporary watercolours by William Beilby; the beautifully rendered maps of 1713 by John Warner; images from the collection of Winlaton Local History Society.
PRICE: £10