Gibside
Gibside is now a National Trust property. Check opening times and book tickets.
Contact the Gibside Volunteer Research Group
This is Gibside Hall, a Jacobean mansion built in 1620 by William Blakiston. In Eleanor's lifetime, the building had three storeys: the third floor was replaced by a high battlemented parapet in the decade after her death, when her son John, the 10th earl, was the owner of Gibside. The Queen Mother, whose father was the 14th Earl of Strathmore, always enjoyed time spent there as a child. The Bowes-Lyon family gave up the property in the 1920s and building is now a ruin.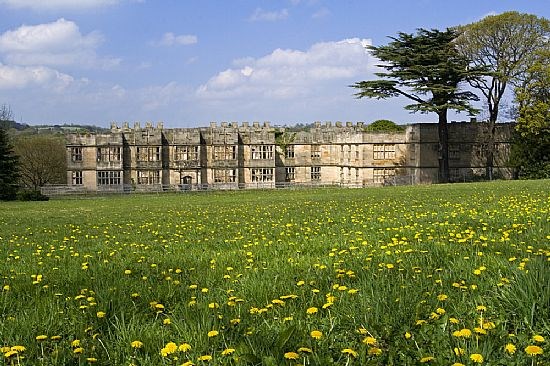 The Bowes family's involvement in the Gibside estate began in 1693, when Sir William Bowes of Streatlam Castle in south Durham married Elizabeth Blakiston of Gibside, in the mineral-rich Derwent Valley. Their son George Bowes, who inherited in 1722, created the famous landscape garden, the jewel of which is a Chapel designed by James Paine.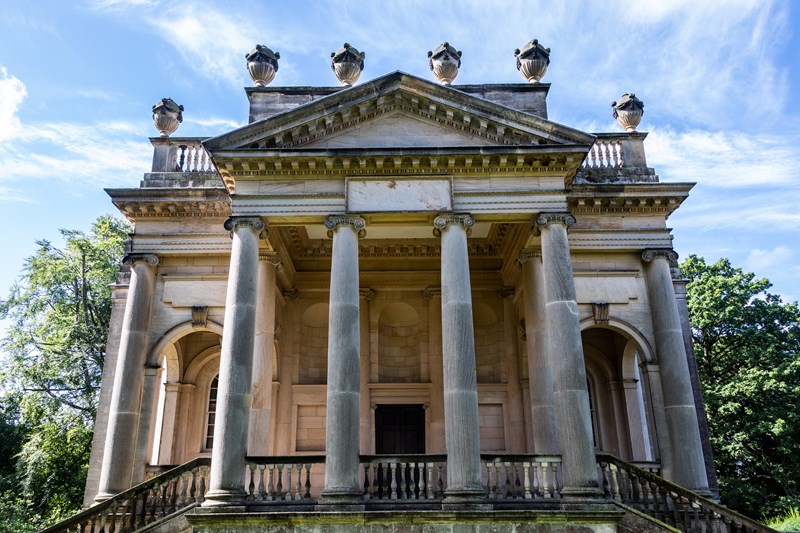 Photo of Gibside Chapel by Tony Blackett
At the opposite end of the Grand Avenue is the Column to British Liberty, topped by a figure once covered in gold leaf.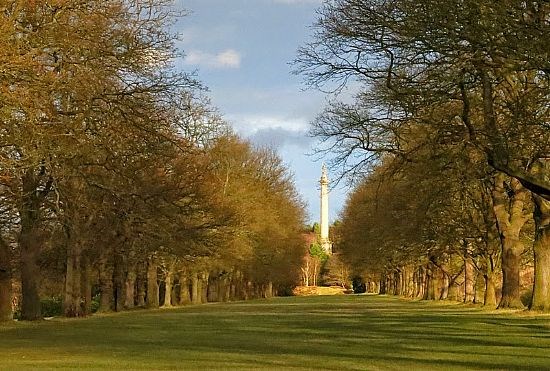 Photo of the Grand Avenue and Column by Tony Blackett
George Bowes died in 1760, leaving his eleven year old daughter, Mary Eleanor, the wealthiest heiress in England. On her 18th birthday, she married the Earl of Strathmore, John Lyon, who had to change his name to Bowes in order to comply with the terms of his father-in-law's will.
This is a view of Gibside Hall from the wildflower-meadows on the south bank of the River Derwent, where fictional Eleanor has her early-morning encounter with Gabriel before her marriage. The twin oak trees where the scene in the novel takes place are still standing. They were probably planted as part of a planned vista or natural frame: from there, you look directly up to the Column to Liberty. These riverside meadows are known as Warren Haugh and Lady Haugh.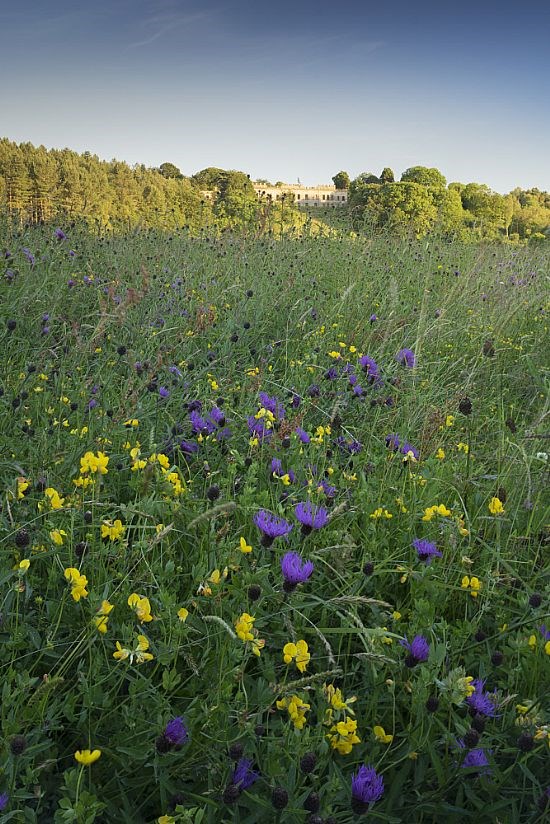 The Orangery or Green House was built for Mary Eleanor between 1772-4 to house her exotics. The front faces south-east and there was an ornamental pond in the meadow. The back has magnificent views across the Derwent Valley.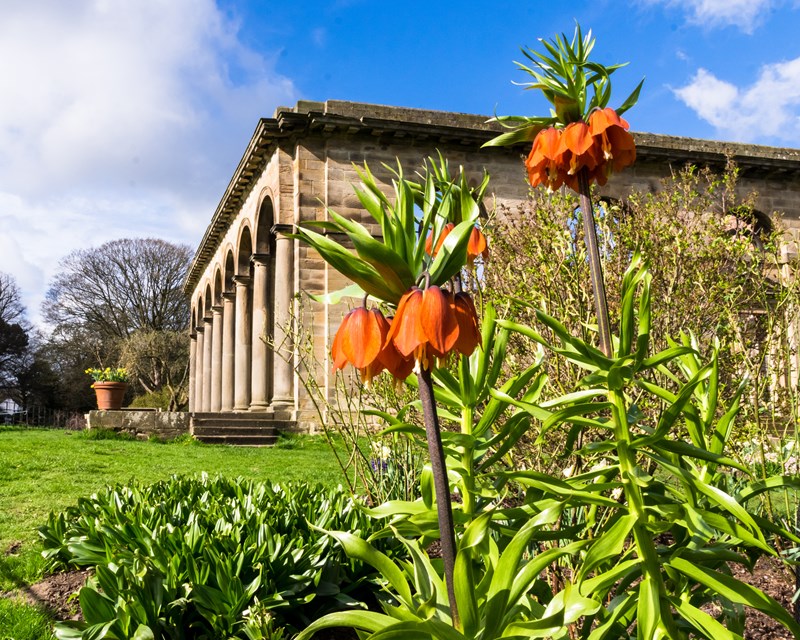 Photograph of the Orangery by Tony Blackett
When the Earl of Strathmore died in 1776, Mary Eleanor was left a wealthy widow with five children, and what happened to her after that led to great suffering at the hands of Andrew Robinson Stoney and enormous repercussions for Gibside.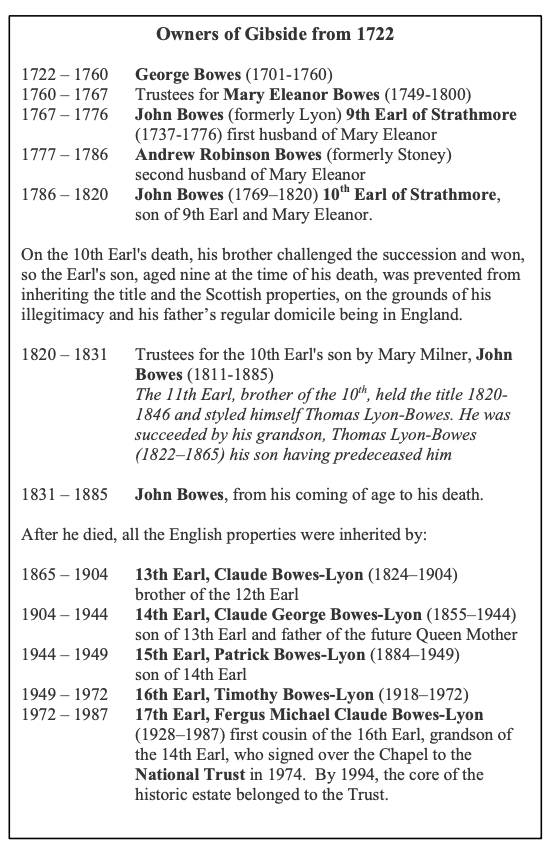 A short description of the estate from the 18th century.
Gibside in Surtees' History and Antiquities of the County Palatine of Durham 1820
Interactive map of Gibside in 1896 on the National Library of Scotland website
Some photographs are National Trust copyright and are reproduced with kind permission of the National Trust Picture Library.
For further information on the history of Gibside, please see Gibside and the Bowes Family by Margaret Wills,
published by The Society of Antiquaries of Newcastle Upon Tyne (1995)