Path Head Water Mill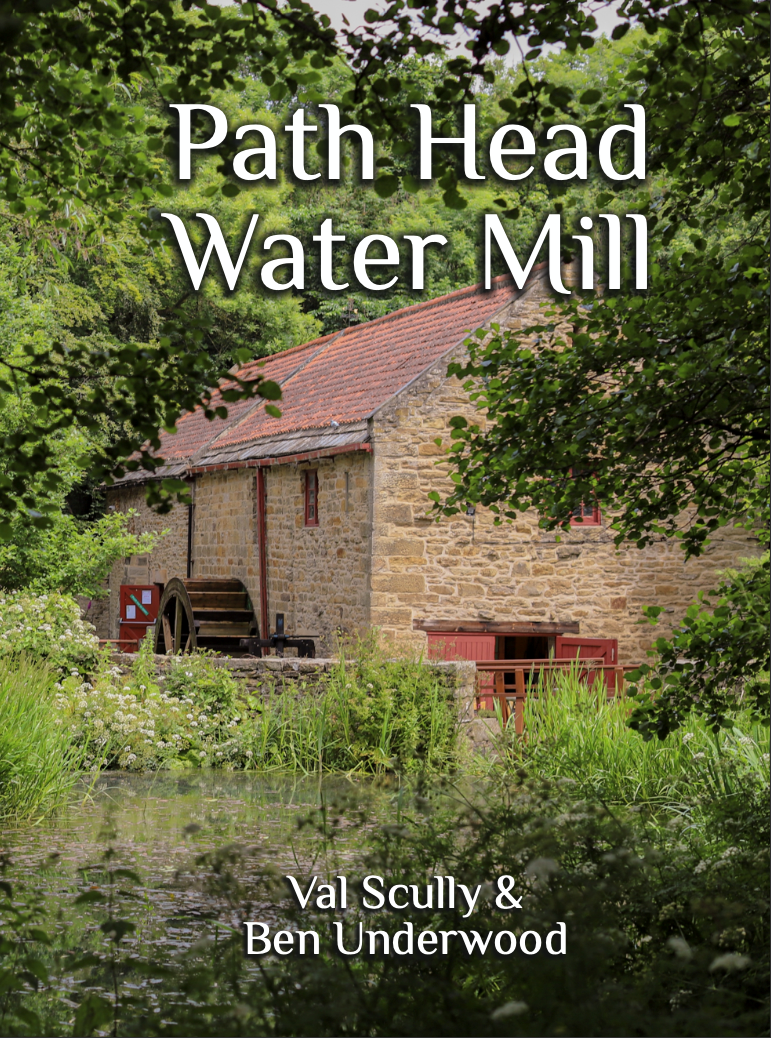 Path Head Water Mill, in Blaydon-on-Tyne, is now a restored working mill, centre for heritage crafts, community resource and popular visitor attraction. It is run as a charity by the Vale Mill Trust, whose founder, Trevor Underwood, bought the ruined building from Gateshead Council in 1995 and set about restoring it with his son Ben and an army of volunteers. It is a story of sheer determination, ingenuity and collective good-will which succeeded in raising the support and the funds to achieve their goal over the next 20 years.

This book gives a brief history of the hamlet of Path Head and the industrial history that gave the farm its central role from 1720-1830 in servicing the carriers of lead and coal passing by on the wagonways to the staithes on the Tyne at Stella. Part 2 tells the story of its rescue and restoration, and Part 3 is Ben Underwood's account of how waterpower and mill machinery made the wheel turn once more.
The book is A4, 44 pages of print in full colour.